The problem with searching for that one perfect vintage item is that sometimes the wait can be long and with vintage-style at the height of popularity, it can be expensive too. After moons of searching for a vintage black dressform that I could afford, I threw in the towel.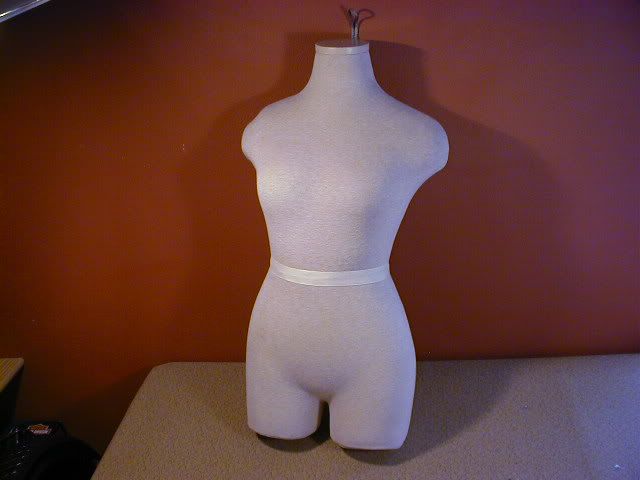 Then I threw a dressform on the towel!
She's soft foam covered with a jersey knit. Cost $10.00 on ebay!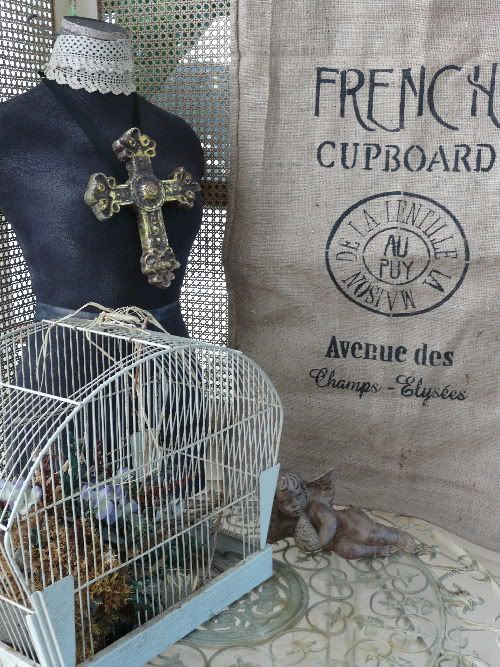 1 pack of fabric dye in a spray bottle, an afternoon of sunbathing and she's faded and vintage looking. Just like I've been waiting for.
And that fab grain sack? Andrea @ Faded Plains hand paints them.