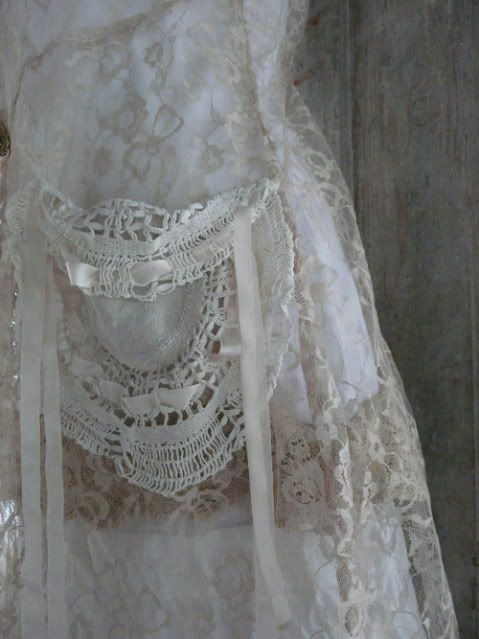 The other day I found and old 60's style bathrobe in my fabric stash (yes, my vintage textile addiction is that bad). The robe had an aqua blue satin lining with a lace overlay. I thought that the lace overlay might make a a sweet long jacket.


Now, mind you, I'm not a seamstress. I can't even read a pattern. I just hodge-podge things together so it took me most of the day to rip seams, mend seams, take off the ruffle collar and make some tucks here or there.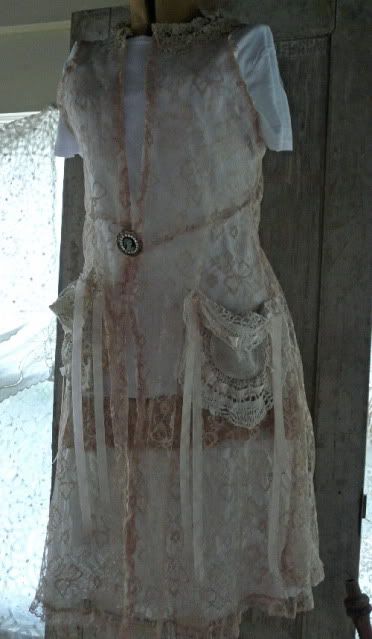 It's certainly no Magnolia Pearl (my design hero) but it was a lovely way to spend the day. I encourage you - in your white projects this week - aspire to have the talent of your hero but be you... work with your talents... create something that you'll love... and then keep it just for yourself.
Have a beautiful White Wednesday.
Posted by: Polly - Counting Your Blessings
Return to White Wednesday