I heart these old mercury glass bottles ever so much!
Mr. Blessing and I must have walked by them a hundred times at Marburger. They caught my eye everytime. I wish upon wish that I would've bought one but we were traveling on limited funds and it's so hard to know what you will love forever when you're surrounded by as many delightful things as there are at a place like that.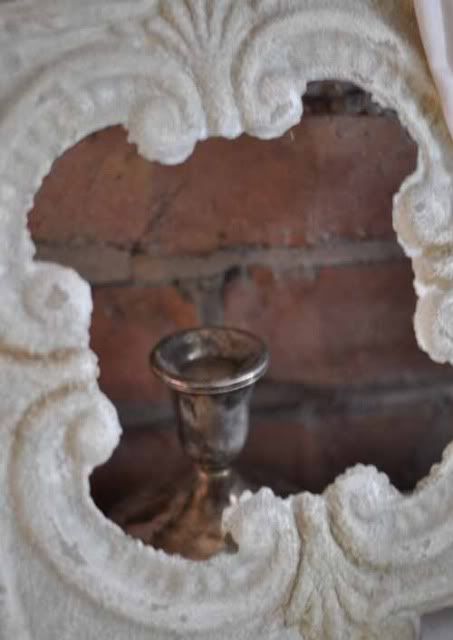 This is one little piece that I never knew I loved. I just keep moving it around, using it for this and that, changing out the candle for a pretty lace cone, etc. I sold the other one. I don't know why. But now that I only have one, I realized that I DO love it.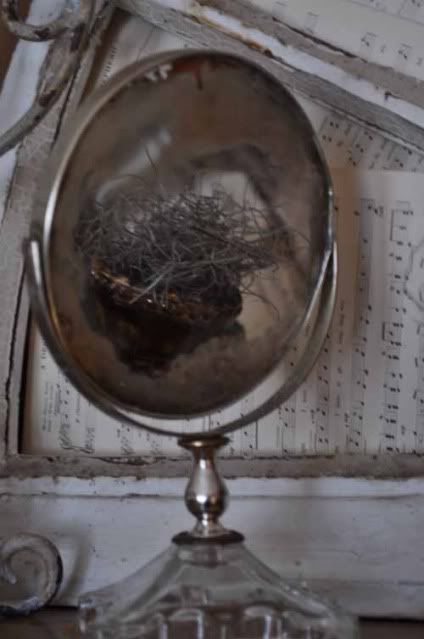 One of my most favorite kinds of silver is the peeling silver on old mirrors.
But, as a fellow Silver Sunday participant pointed out last week, I don't care much for the silver that I keep pulling from my hair.
Be sure to visit the other Silver Sunday gals -
here