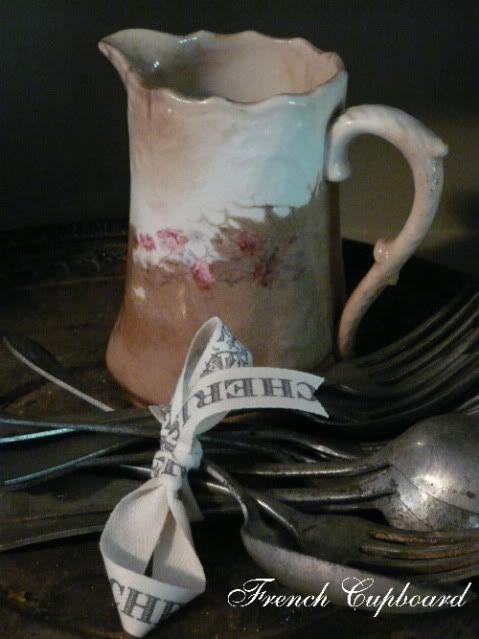 I'm not normally a tablescape kinda gal. Though filled to the top with the love of Victorian...
...there's a bit of gypsy in me too. I'm more hodge-podge when it comes to setting the table and, when asked, I choose alfresco everytime.
While my mom would set the Valentines table everyday,


I'm more Gypsy-Picnic!

I said all that so that I could tell you about a little treasure that I found while shopping the neighborhood sales over the weekend. I came across a Mary Engelbreit book that caught my eye. I bought it for 50 cents and thought it would make a nice addition to mom's Mother's Day gift. But as I look through it, I've gotten kind of attached to it.


I might have to order a copy for myself. And, can you believe it, they're available on Amazon for 1 cent!!
(Go there now)
Posted by: Polly ~ Counting Your Blessings