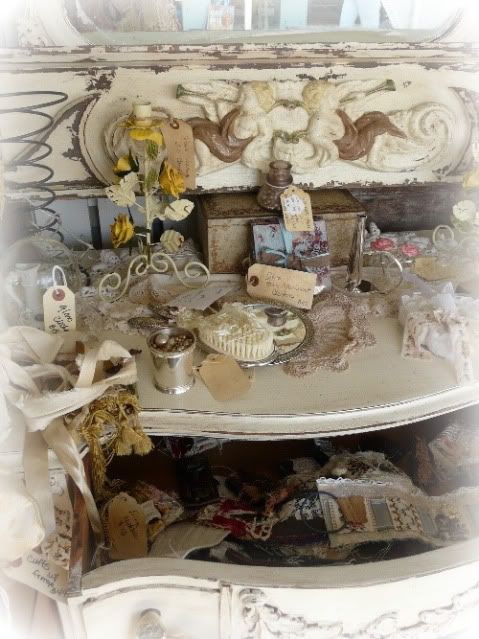 I thought I'd share a bit of white from the Warrenton show! Reborn Rubbish and Bayou Salvage partnered up with some abuntantly lovely lace cuffs, bloomers and dreamy outfits.



Sweet Pea Collection always has the most inspiring nooks and corners!
I hate to string you along but I can only give you a peek. We are putting tons of Fall Antique Show photos from around the country into an issue of Porch Magazine that you'll drool over! It should be available for purchase in the next few weeks. Trust me, you'll drool... all over yourself! In the meantime, I'll share little bits over at countingyourblessings this week if you want to pop by.
Posted by: Polly ~ Counting Your Blessings
Photo 1 - Reborn Rubbish (fusseu7@aol.com) & Boyou Salvage
Photos 2 & 3 - Sweet Pea Collection